TG Escapes shortlisted in four categories at MMC Awards 2023
The MMC Awards 2023, supported by the MPBA, will be held on 10th May in London at the Leonardo Royal Hotel, attended by leading figures from the construction industry.
The team at TG Escapes is delighted to have been shortlisted in four categories at the Awards. We are proud that our fully inclusive design and build service is to be recognised for our innovation, sustainability and quality.
We are shortlisted along with some other excellent projects in the following categories.
Manufacturer of the Year - Non-Domestic MMC
Premier Modular Ltd
McAvoy
TG Escapes Modular Eco-Buildings
Project of the Year - Showcasing the use of Category 2 MMC (Pre-Manufactured Non-Systemised Structure)
'Ship in a Bottle' Modular Offices by Cube Modular
Treetops Free School
Ratcliffe College, 10 Classroom Block by TG Escapes
Public Sector Innovation of the Year - Non-Domestic MMC Construction
JFK Special School
Twinfix's Innovative Mobile Canopy - Springwood Primary School
TG Escapes Biophilic, Single Entry, Net-Zero, Early Years and Primary School using MMC
Consideration of Net Zero using MMC Construction (Non-Domestic)
Dinton Activity Centre
Merstham Park School
The Hart School
Treetops Free School
Samuel Ryder School by TG Escapes
You can see the full list of categories and shortlisted entries here.
TG Escapes is one of only a handful of companies to be shortlisted in multiple categories at the awards, which will be held annually to celebrate the best in modular construction.
As a leading provider of modular eco-buildings in the UK, we have a strong track record of delivering high-quality, sustainable buildings on time and on budget as our customers testify. It is always nice to also be recognised by our peers.
TG Escapes CEO Richard Harvey says:
"We are thrilled to have been shortlisted in four categories at the MMC Awards 2023. This is a great recognition of the hard work and dedication of our team. We are passionate about providing our customers with high-quality, sustainable buildings that meet their needs. We are looking forward to joining with our fellow providers to celebrate excellence in the MMC industry in May."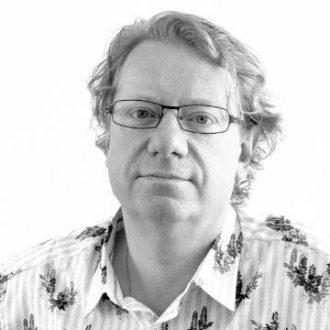 Consultant at TG Escapes - Mark has spent time growing up with the army, studying computing before the internet existed, and founding The London Classic Theatre Company, self sustaining for over 25 years. He trained in marketing with Unilever before moving into advertising as a strategist with Leo Burnett, Creative Director at Starcom and founder of award winning creative agency Weapon7. He has a passion for eco buildings and helps run the social enterprise Street Wisdom, providing free creative walkshops around the world.
Timber Provides One of Our Most Promising Hopes for Reliably Hitting Net Zero There's no getting around it, the construction industry has played and continues to play a massive role in climate change. Last November, the UN environmental program found that the...
read more