One stop shop for new early years settings
Toddleworld Nursery Management Ltd to join forces with MTM Consulting and TG Escapes Eco-Buildings to provide a unique and unrivalled opportunity to investors, nursery owners and independent schools wanting to create brand new early years settings.
These established operators will provide a comprehensive support package for new nurseries. Using the unique combination of data and analytics, bespoke eco-friendly modular buildings and expert consultancy services, investors and owners are now able to access all the analysis and support they require both to establish the viability of any new venture and to ensure its successful implementation.
This new partnership provides schools with:
· Demographic data and market and catchment analysis to assess viability and understand demand
· Business and early years expertise to ensure commercial viability and quality of delivery
· A bespoke modular eco-building to enhance 'kerb appeal' and maximise operational efficiency
All in a 'one-stop-shop' style solution, driven by professionals who have supported other acquisitions and new nurseries, and who own existing nursery settings.
Toddleworld Nursery Management is run by the founders of the Toddletown group of nurseries, operating two sites in the South East, with their third setting due to open in 2022. This well-established nursery group launched a franchising service in 2020, which aims to support businesses new to the early years sector to run their own nursery business. Four Toddleworld franchises are set to open this year.
TG Escapes modular eco-buildings use modern methods of construction, traditional materials and sophisticated technology, to create a standalone space that is net-zero in operation. They have provided over 800 buildings UK wide and were awarded Contractor of the Year at the 2021 Education Estates Awards.
The use of biophilic design principles, natural materials, easy access to the outdoors and natural light make the buildings particularly well suited to early years settings.
MTM Consulting has provided market research, business and marketing strategy to the independent education sector for the past 35 years. MTM's experienced analysts have up-to-the-minute demographic data at their fingertips and the in-depth knowledge of the UK's early years and preparatory school market to interpret it and to make astute, actionable recommendations that form the foundation of successful decision-making for independent schools.
Eamonn O'Connor, Managing Director of Toddleworld Nursery Management comments, "We are delighted to work with both of these highly respected and professional organisations. The professional and collegial culture that exists within MTM and TG Escapes is a natural synergy with the Toddleworld approach. We look forward to working with both of these companies and being able to drawn upon, and share, our wealth of industry knowledge to support new and existing entrants to the sector".
Karl Stokes, Managing Director of TG Escapes comments, "Many of our customers in the Independent School sector are looking to add value to their offering or seeking additional revenue streams. Early Years settings when managed well can do both. We are very happy to be providing the design and build expertise to this partnership.
Says Daniel Cohen, Head of Business Development at MTM Consulting, "Seamless early years provision and preparatory schooling is increasingly requested by parents and we are pleased to work in partnership with Toddleworld and TG Escapes to provide the factual evidence that will enable more independent schools to feel confident about meeting this need and further strengthening the UK independent education sector."
Interested parties should contact Eamonn O'Connor in the first instance: eamonn.oconnor@hotmail.com. For TG Escapes Matt Gill, matt@tgescapes.co.uk, Daniel Cohen danielc@mtmconsulting.co.uk on 01502 722787
Notes:
Toddleworld Nursery Management Ltd supports those who want to own their own nursery business, either by building a business from scratch or acquiring a going concern. The Toddleworld model gives partners all the support they need to create their own successful early years setting. Unlike other franchises, partners do not have to use the Toddleworld brand and each setting will reflect the local community. The team behind Toddleworld are nursery group founders Eamonn and Urvashi O'Connor, leading early years expert John Warren and Sophie Haylock who leads on HR and marketing.
MTM Consulting has been established for more than three decades and is a trusted provider of market research, business and marketing strategy to the independent and state education sectors, in the UK and abroad. Using a combination of qualitative and quantitative research methods, MTM's experienced analysts are able to assess the market for new and existing early years and higher education providers, preparatory and senior schools and supply decision-makers with the factual evidence they need to increase and sustain pupil recruitment and successfully grow their businesses.
TG Escapes innovative bespoke architect designed system provides timber frame buildings to suit most locations. Offsite construction minimises disruption, cost and risk and a fully inclusive design and build service means projects are easy to manage with customers rating them 4.9 out of 5 based on 166 reviews. The buildings are aesthetically pleasing, ergonomic and highly practical with an A+ energy rating and designed to last 60 years or more with appropriate maintenance.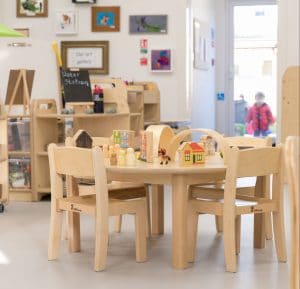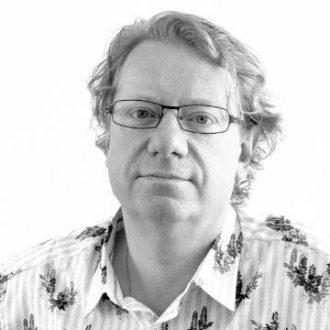 Consultant at TG Escapes - Mark has spent time growing up with the army, studying computing before the internet existed, and founding The London Classic Theatre Company, self sustaining for over 25 years. He trained in marketing with Unilever before moving into advertising as a strategist with Leo Burnett, Creative Director at Starcom and founder of award winning creative agency Weapon7. He has a passion for eco buildings and helps run the social enterprise Street Wisdom, providing free creative walkshops around the world.
It's crucial that all students with special educational needs have classrooms large enough to provide a comfortable space for them, with government regulations in place to ensure suitable educational buildings are constructed across the UK. Special needs and their...
read more