What is a modular classroom and what are the benefits?
A modular classroom is an educational building constructed using pre-fabricated components which are built off-site and then assembled on location.  Modular classrooms are often used as stand-alone single or multi-classroom buildings where space in the school has reached capacity. The key benefits of this building method are the cost and time savings during the building process compared to traditional construction methods.
Are modular classrooms portable?
No, not necessarily, 'modular' buildings simply gain their name due to the way they are constructed, often in fixed locations with foundations. However, some styles of modular buildings can be craned into the most accessible location.
Are modular classrooms temporary?
Again, this depends on the provider you choose to use. Our bespoke modular school buildings are permanent, designed in accordance with euro code zero to exceed 60 years lifespan.
Our Process
Our school buildings are designed by our Architects to meet or exceed the same building codes and standards as conventional, site built structures. Whilst every building is different and tailored to the specific needs of your school, we use a modular approach to our construction process.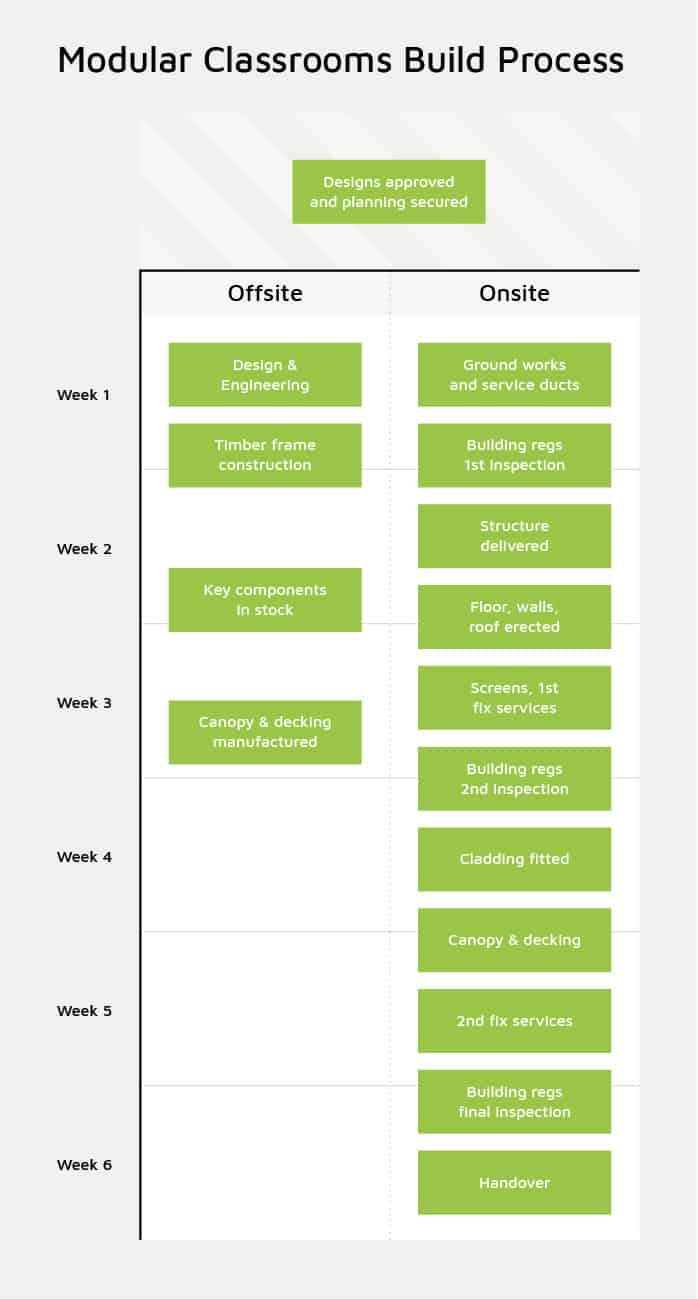 Related Articles:
What is the build time?
There are many factors that can impact the build time of a project, but we aim to complete a build of a typical 1 classroom modular building in 6 weeks.
Below are a few of examples of our most popular modular educational buildings:
30-50m2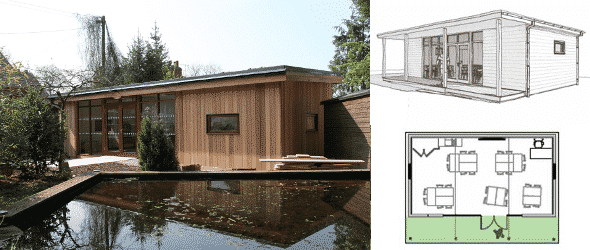 2-3 Classroom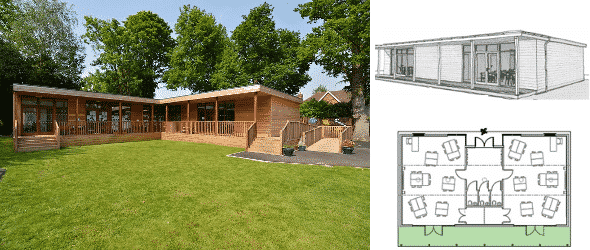 Multi Classroom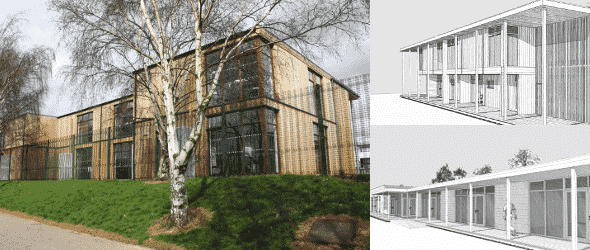 You can find the costs and time scales of our modular classrooms on our range and pricing page and for further examples visit our case studies.
Below is a video case study of one of our recent projects at for Swalcliffe Park School where we built a new modular classroom which is being used as a performing arts studio as well as providing a space for the wider community.
Dance and Drama Studios at Hendon School
Eco-classroom for SEN at Rabbsfarm Primary School in West Drayton
Eco-Nursery at Bickley Park School in Bromley – Video