Expertly designed classrooms that emphasise a connection to nature.
Cognitive experts believe that effective special educational needs (SEN) classroom design is the key to creating a positive learning environment. Our purpose-built SEN classrooms are designed to perfectly fit your requirements, giving you a bright, comfortable, and fully equipped space.
TG Escapes creates attractive eco-friendly spaces that act as a contemporary solution to overcrowded settings. Our highly insulated, beautifully designed modular SEN classrooms combine innovative designs with up-to-the-minute technology, ensuring a positive learning environment for every student with specialist needs.
Each SEN-friendly classroom we create is bespoke. Our in-house design team will collaborate with you on a free design considering both your requirements and available space. Once a design has been agreed upon, everything will be covered by our team through a single upfront price, from manufacture to installation. We pride ourselves on providing an all-inclusive turnkey solution for schools across the UK.
Our eco-classrooms are designed so they can be used throughout the year. They're also low impact, low maintenance and each come with complete safety manifestation and regulation compliance. Each building we make is designed for decades of day-to-day use.
If you'd like to know more about how our standalone buildings can meet your SEN needs, talk to a member of our friendly team today. 
The Essentials of an SEN Classroom Layout
When looking to design or outfit an SEN classroom, there is a wide range of needs you will need to accommodate, from sensory to physical. This is summarised by the government in their SEN guidance through 8 design principles:
Access: Prioritising an accessible classroom is crucial, from door handles to escape routes, with a simple layout that everyone can understand, and that can be navigated by those using wheelchairs or other movement aids.
Space: The space needs of each child should be considered, which may need to be larger than standard due to equipment or other factors. More space will also accommodate the increased staff needed for an SEN classroom.
Multi-sensory awareness: SEN design will need to take into account lighting, acoustics, textures, and other stimuli around a classroom, all of which can either benefit or negatively impact the learning experience and comfort of students.
Enhancing Learning: To make the best learning environment for those with special educational needs and disabilities, things like furniture, equipment, workstations and computers will need to be chosen to meet those needs.
Flexibility and adaptability: An SEN classroom needs to be able to adapt over time to meet the different students using it. Making a space that can be changed, through the use of partitions, adjustable lighting, or movable furniture is essential to make the alterations needed and offer a comfortable space for all students.
Health and well-being: This covers things like heating, minimising risks of sudden noise, and ventilation, all of which will make students comfortable. Prioritising accessible personal care facilities is also important, as is hygiene control.
Safety and security: The classroom should be visible to staff, with its layout prioritising clear sight lines. If it's a standalone building it should also be secure to prevent unauthorised access.
Sustainability: Emphasising sustainability is a priority across all educational buildings, and SEN classrooms should be no different. This means minimising environmental impact, achieving value for money, and creating a space that makes students with specialist needs part of the larger school community.
We have a wealth of experience designing and building SEN classrooms across the UK, able to carefully customise the design to meet all regulations from the government and local authorities, alongside the specific needs of your educational environment. To find out more, we have an article on the ideal sizes for SEN classrooms on our blog.
Specialists in SEN Friendly Classroom Design
TG Escapes have proven experience across the educational sector, with hundreds of buildings for schools completed across the country. Our in-house design specialists are able to fully tailor an SEN classroom for you, offering a fantastic learning experience for all students.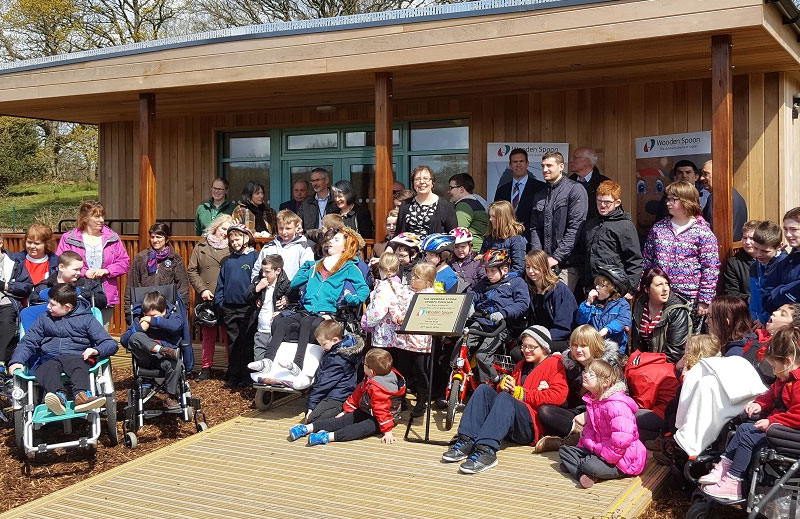 Inclusive design
Our attractive and accessible school buildings can empower children and young people with SEN and disabilities.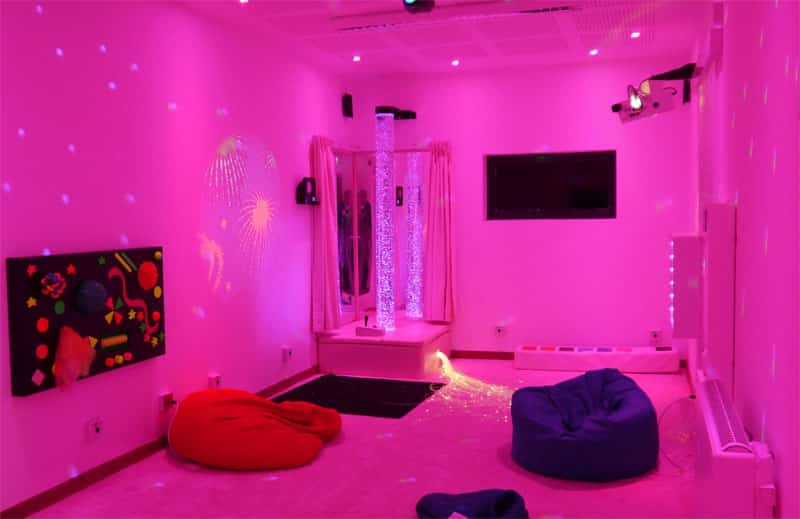 Sensory Awareness
We always think carefully about acoustics, visual contrast, levels of stimuli and the use of colour, light, sound, and texture across our SEN classrooms.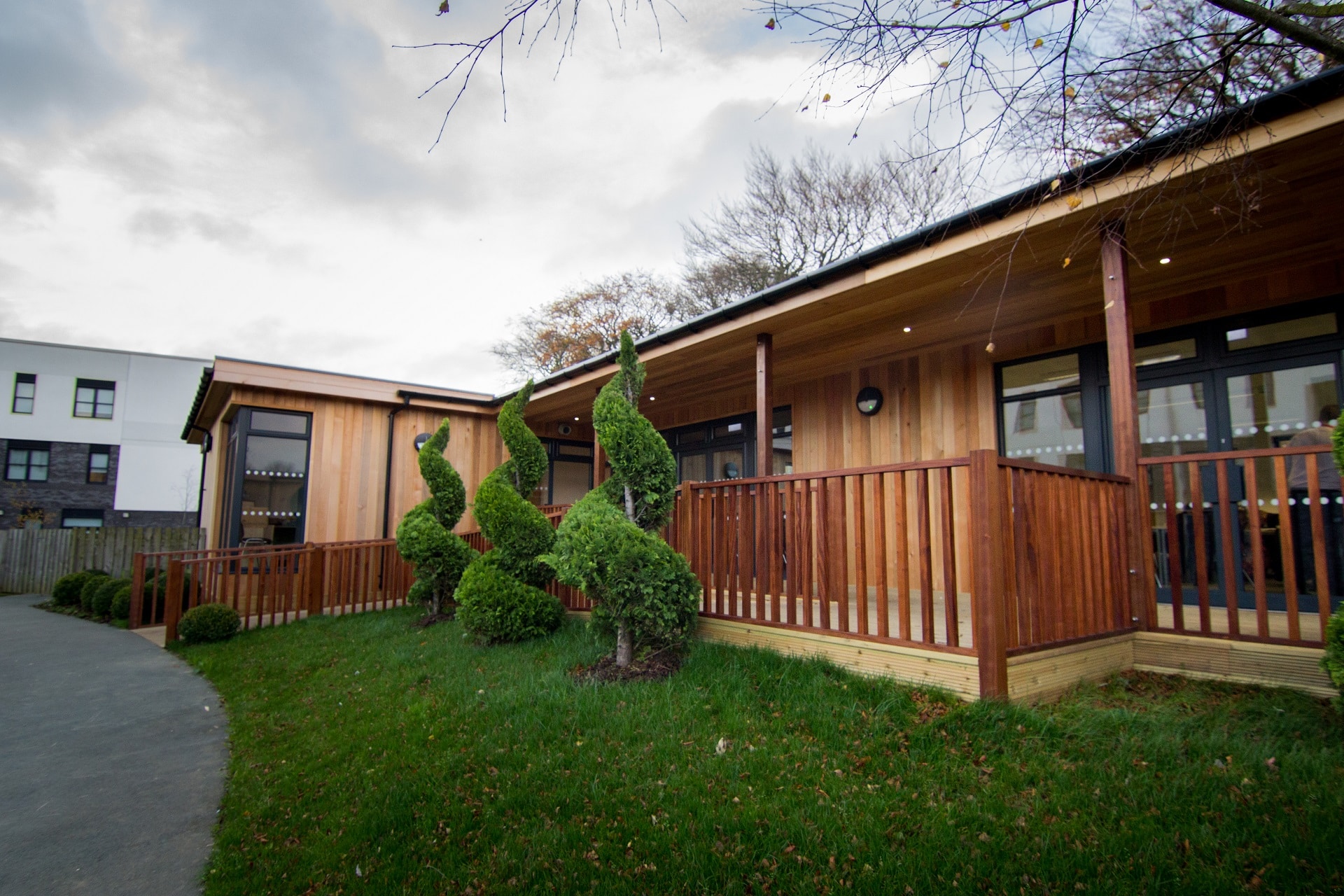 Sustainability
We believe that high-quality and sustainable design is crucial. These considerations will aid cohesion within a larger school, minimise environmental impacts during construction and operation, and ensure great value for money.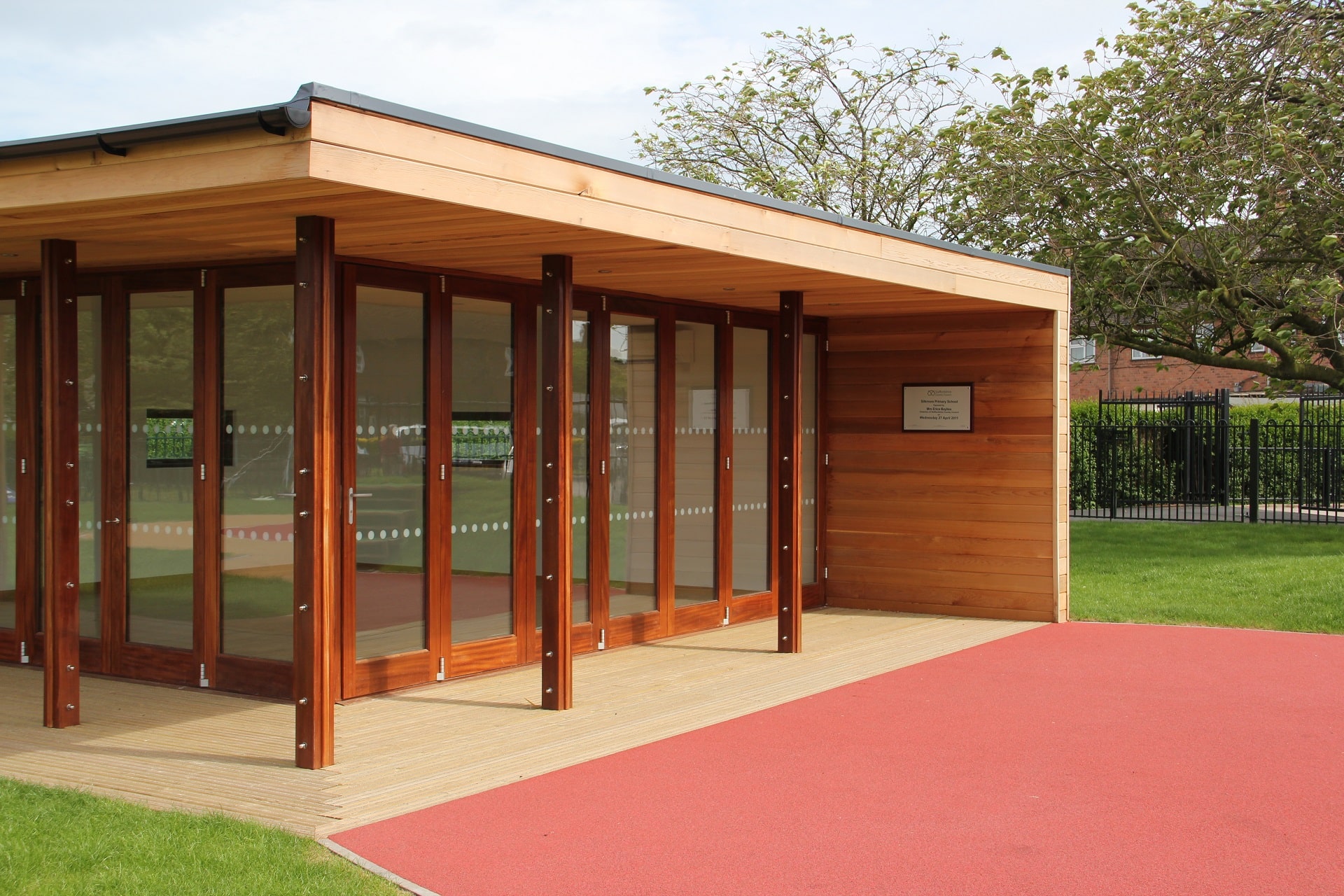 Biophilic Design
We create accessible buildings made from natural materials with excellent natural light and acoustics and layouts that ensure easy access to the outdoors. We believe that biophilic design has a marked impact on comfort, happiness, and productivity.
The Benefits of a Self-contained SEN Classroom
 
A self-contained SEN modular classroom is instrumental in helping staff members serve the specific needs of pupils while also ensuring that these students remain integrated in the wider school setting. For this reason, our SEN classrooms also serve as a quiet and empathetic common room where SEN pupils can interact in a social setting.
The fundamental requirement for this space is to be a multipurpose learning room that caters for a range of high-needs education, remedial and extra-needs learning. An SEN-friendly classroom serves as a primary learning base for those of high needs, providing an environment in which the pupils feel personal comfort, security and belonging, the perfect place for learning.
Our standalone eco-classrooms offer a fantastic private space while quickly becoming a part of the larger school. They can accommodate various educational methods and can be a crucial space for learning both academically and socially. During the planning stage, we employ a strategy that allows us to carefully tailor your space and ensure clear lines of sight throughout it. You can explore some of our SEN classrooms and buildings through our case studies, seeing how we met the needs of each client and our upfront budgets.
Bespoke SEN Classrooms From TG Escapes
Each SEN classroom TG Escapes produces is carefully designed to meet the needs of the client, which is why our buildings are always bespoke.
In addition, each of our SEN-friendly classrooms is designed to have a low environmental impact, with sustainable timber frames, and the option to make your building net zero in operation. Our designs can incorporate sensory learning spaces and workstations with focused learning centres that encourage students at all academic levels to interact socially and collaborate.
We understand that the design and layout of an eco-classroom must allow special needs children to learn at their own developmental stage, with spaces that encourage all students to work together, help each other, and enhance their academic abilities in preparation for the tougher learning requirements to come.
"We wanted to embrace learning without walls and the design of our new school building opens up our classrooms to the outdoors so wonderfully, the opportunities are endless!"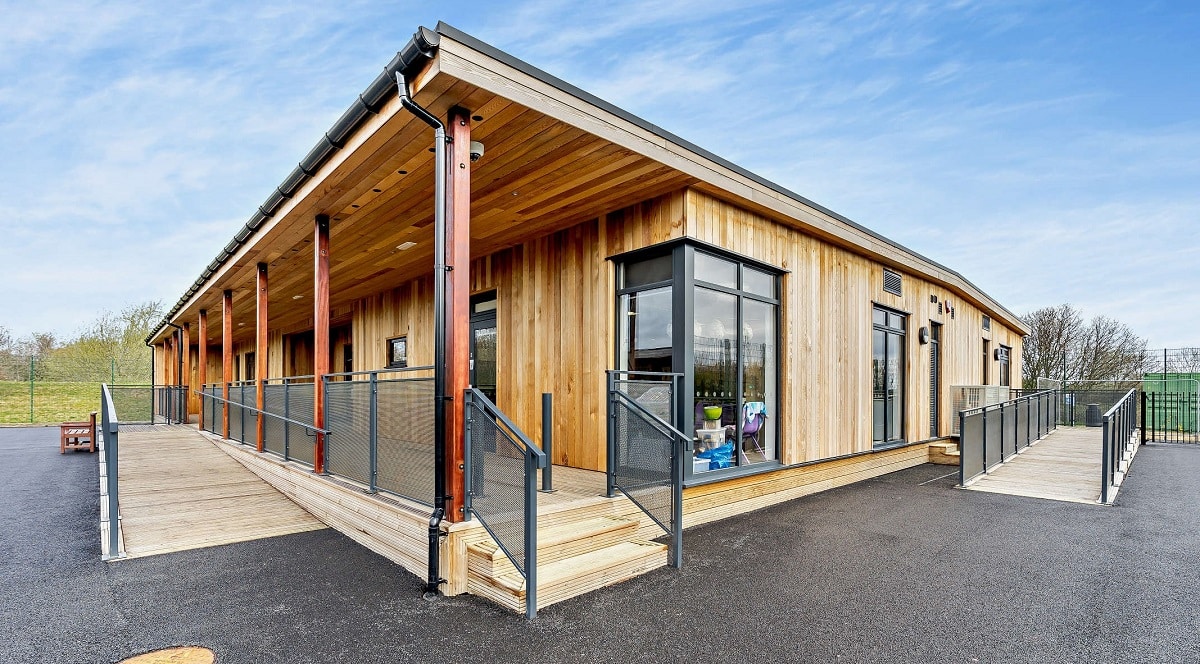 "The more organic materials, particularly the timber, does link in with the biophilic agenda that we want to embrace. The doors that open out onto nature and the greenness of the space cuts away from the institutional feel that you want to avoid. It informalises the learning environment."
Reputation You Can Trust
Selecting the right company to construct your new modular building is a big commitment. We want our clients to feel safe & secure that they've made the right decision when they choose TG Escapes. We're proud of the stellar feedback we've achieved, thanks to our all-in-one service, dedicated customer support, and our award-winning buildings.
Here are just some of the reasons TG Escapes are your best choice for SEN classroom design and installation
We have built over 800 Eco Buildings
Our Eco Buildings have won national design awards
We are approved by ISBL, Institute of School Business Leadership
Gold members of The Structural Timber Association and Constructionline

TG Escapes

customers awarded us

4.9

out of

5

based on

187

reviews

An all-in-one service with a single comprehensive quote that won't change
We offer a free design service, with our team creating a bespoke costed plan around your needs and space. Book a free consultation today to start work.