Net-Zero Office Buildings
All across the world, businesses have ambitions to be greener, from how their products are made, shipped and delivered to the technology they use every day.
But what about where their staff work day-to-day? The office buildings of today need to work with the needs of employees. They must cater to a hybrid way of working and promote staff well-being. And they can also be environmentally friendly, in the form of net-zero office buildings.
What do we mean by net-zero office buildings?
In June 2019, the UK Government committed to reducing Britain's net greenhouse gas emissions to 1990 levels by 2050. The target is known as net-zero, with milestones moving towards a net-zero emission economy now set down in UK law.
One of the ways to help achieve this aim is to go net-zero in the construction industry. And with so many businesses in the UK requiring new and innovative office spaces, net-zero office buildings are a great place to start.
Currently, there is no legally-binding set of net-zero building regulations, but when we talk about net-zero we need to consider two specific factors:
Net-zero carbon construction
Operational energy
Net-zero carbon construction
This refers to how office buildings are constructed and focuses on the following net-zero considerations:
The first consideration should be to use natural, sustainable materials and to avoid high embodied carbon materials wherever possible, whilst ensuring superior longevity.
Generally, less materials should be used to reduce the weight of the dead load. This minimises the structural weight of the building and reduces the load and size of foundations.
Offsite construction should be used to reduce the need to transport materials to the building site.
Both site works and waste must be minimised, while the materials and methods used in construction should allow for future demounting, replacement or reuse of the structure or its elements.
Operational energy
 This refers to how the office building operates on a day-to-day basis and how energy efficient it is. So, how to make a commercial building more energy efficient? The following are all key net-zero considerations:
Where possible glazing should have a low surface area and high U values, balancing the need for both natural daylight and thermal comfort. Windows should also be able to be opened to allow cross ventilation.
Heating, cooling and pumping systems, as well as fans, should include demand controls.
Renewable energy sources should be maximised. Heating and hot water systems that are based on fossil fuels must be avoided. Consideration should also be given to the installation of onsite renewable energy sources and battery storage.
What are the benefits of net-zero commercial buildings?
Both commercial property owners and businesses based in net-zero offices will benefit from these green working spaces.
Commercial property owners
For commercial property owners that can achieve net-zero through the construction and energy efficiency of their buildings, there are a number of key advantages. These include:
Attracting tenants: Tenants that have a sustainability or green branding strategy – including those with and those on the journey towards attaining B Corp status – will be attracted to the possibility of housing their team in a net-zero office building.
Differentiation:  Having net-zero office premises gives the location a clear differentiation and will become very attractive to a range of businesses. More and more companies in the UK are making sustainable strategies integral to their businesses, including many small and medium enterprises (SMEs). Moving to a net-zero office could be an essential part of their journey. In fact, research suggests net-zero offices have an increased rental value of 6-11%[1].
Energy efficiency: Net-zero buildings have high energy performance, with little or no non-renewable energy required to power them. An energy-efficient building, therefore, has lower operating expenses, which adds money to your bottom line.
Businesses in net-zero offices
For businesses based in net-zero offices, there are plenty of benefits of going green. They include:
Reduced operational expenses: Being based in an energy-efficient office means less to pay out in energy bills than a standard office, having a direct impact on your bottom line and releasing money that can be better used to invest in the business.
Staff morale and retention: According to recent data, 69% of Gen Z are anxious about the future of the planet[2]. Similarly, Millennials have key concerns about the environment and expect businesses to play their part to ensure a greener future. With your workforce likely to consist of representatives from both generations, ensuring your working environment is net-zero will go a long way to boosting employee morale and aiding the retention of staff. It will also be a key selling point for any new recruits.
Reputational benefits for your business: A net-zero office will have key reputational benefits for your business. If becoming a B Corp is a key ambition of your organisation, moving into a net-zero office could be an important part of your environmental commitment. Even if you're not considering B Corp status, there will still be advantageous reputational benefits of a net-zero office.
 Net-zero offices and TG Escapes
At TG Escapes, we follow a strict construction ethic of sustainability and energy efficiency. We are also keen to remain at the forefront of the quest to create net-zero carbon offices that are affordable and that also enhance the well-being of the staff that use them every day.
Today, we already design buildings that are net-zero in operation with the use of appropriate renewable energy technology. Our construction techniques also fulfil the vast majority of the net-zero recommendations described above.
We currently offer whole life carbon-neutral office buildings, comprising low carbon materials and 100% onsite renewable energy. Get in touch today to find out more.
[1] https://www.jll.co.uk/en/newsroom/net-zero-buildings--design-delivery-and-cost-explored
[2] https://www.pewresearch.org/science/2021/05/26/gen-z-millennials-stand-out-for-climate-change-activism-social-media-engagement-with-issue/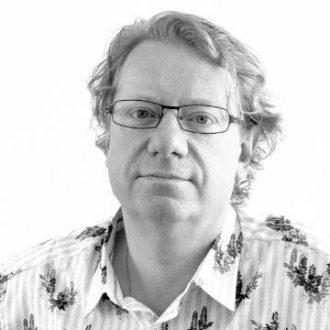 Consultant at TG Escapes - Mark has spent time growing up with the army, studying computing before the internet existed, and founding The London Classic Theatre Company, self sustaining for over 25 years. He trained in marketing with Unilever before moving into advertising as a strategist with Leo Burnett, Creative Director at Starcom and founder of award winning creative agency Weapon7. He has a passion for eco buildings and helps run the social enterprise Street Wisdom, providing free creative walkshops around the world.
Timber Provides One of Our Most Promising Hopes for Reliably Hitting Net Zero There's no getting around it, the construction industry has played and continues to play a massive role in climate change. Last November, the UN environmental program found that the...
read more