Why Timber is Crucial to Achieve Net Zero in Construction
Timber Provides One of Our Most Promising Hopes for Reliably Hitting Net Zero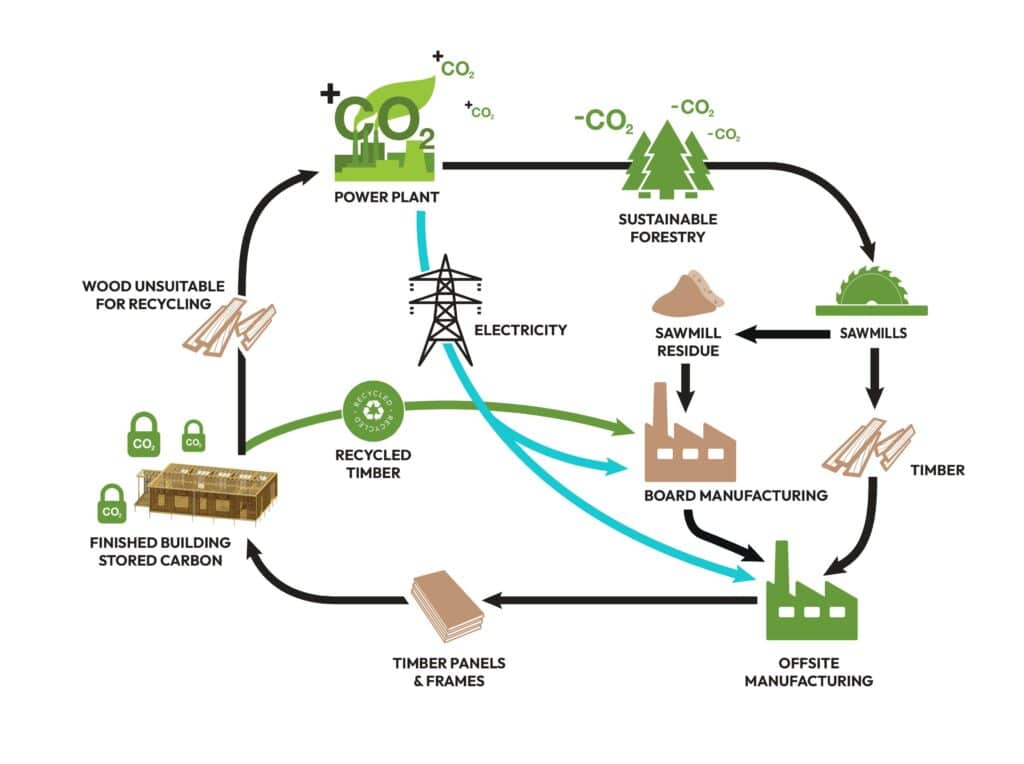 There's no getting around it, the construction industry has played and continues to play a massive role in climate change. Last November, the UN environmental program found that the construction sector accounted for 37% of energy and process-related CO2 emissions in 2021. With the Paris Agreement aiming to reduce CO2 emissions and limit rising temperatures, net zero has become an enshrined legal commitment in the UK and across the world, and the construction industry will need to alter every aspect of its business model, starting with the materials we use.
Standing in sharp contrast to the high CO2 emissions of concrete, steel, and bricks, timber is a naturally renewable material that can dramatically reduce the carbon footprint of a construction project by absorbing carbon dioxide from the atmosphere and storing it through the lifetime of a building, after which it can be reused or converted into energy. When sourced from responsibly managed forests, timber can be used to make buildings that are carbon-neutral or even carbon-negative.
In addition to being reusable and recyclable, timber is also lightweight, structurally sound, and cost-effective, with technological advances allowing timber buildings to reach new heights. With thoughtful design, the natural beauty of wood can even be incorporated into architecture for mental health benefits. With urgent action needed across the construction industry, timber provides one of our most promising hopes for reliably hitting net zero across a full range of buildings.
How Timber Helps Achieve a Carbon-Neutral Future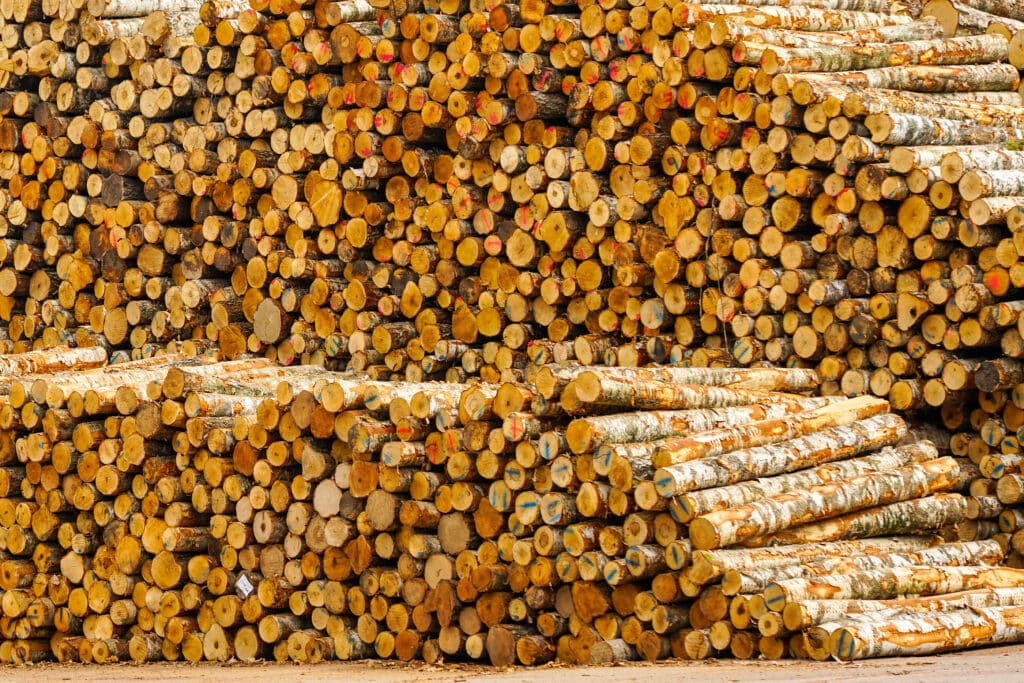 Trees absorb massive amounts of carbon dioxide as they grow, with approximately half of their dry mass coming from captured carbon. When trees are harvested and turned into timber products, this carbon is stored indefinitely, as long as the wood stays intact. This means that using timber as a building material prevents the carbon stored in trees from returning to the atmosphere as quickly as it would through processes like decomposition. Every dry tonne of wood used in construction preserves 1.8 tonnes of CO2, a stark contrast to the 1.4 tonnes of CO2 emitted per tonne of steel produced, and the 600 kg of CO2 produced per tonne of cement.
Due to the overwhelming scale they are used at, cement and concrete are responsible for around 8% of global CO2 emissions. When looking to reduce the levels of emissions, it's clear that materials should be a primary consideration. By substituting timber products for other building materials, significant carbon savings can be achieved. A 2020 study found that substituting wood for standard building materials could reduce emissions by 69%.
Wood's environmental merits also extend to reuse and recycling. At the end of a building's life, timber construction elements can be reclaimed for furniture or interior features. Wood that cannot be directly reused can often be processed into wood chips for landscaping, recycled for fibreboard and similar products, or burned as a biomass fuel.
With construction demand escalating globally, we must turn to sustainable solutions. When it comes to emissions, generation, and end-of-life reuse, timber offers clear benefits over other popular construction materials. By combining traditional building techniques with modern innovations, timber can be used to create a huge range of durable permanent structures.
Concerns Around Overharvesting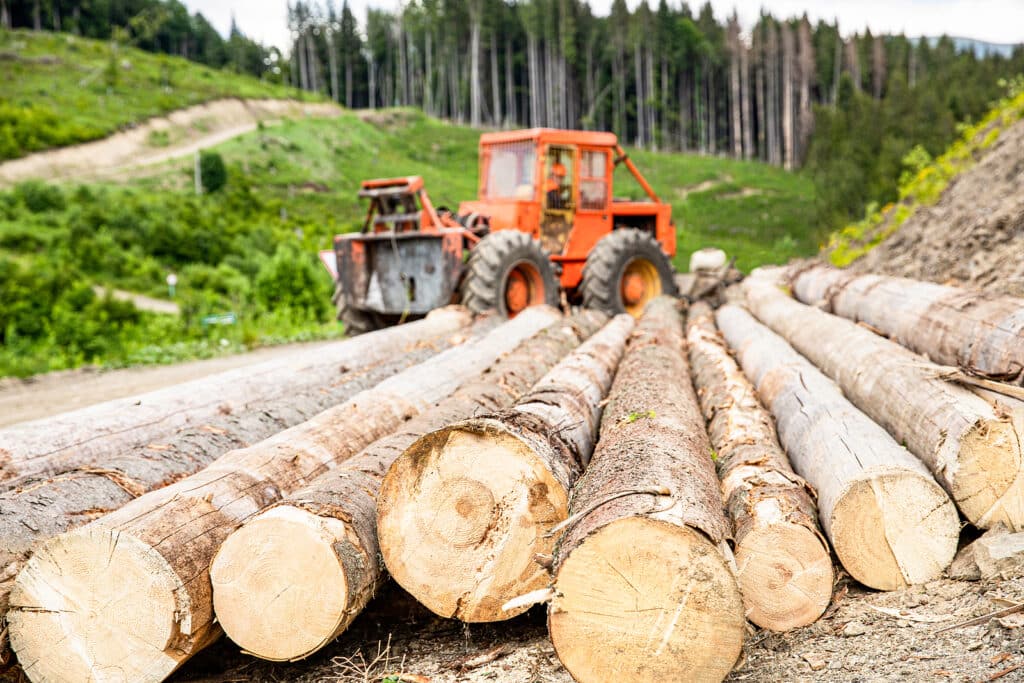 When talking about timber, many have natural concerns about the dangers of rampant overharvesting, in light of the large patches of rainforest that have been destroyed (almost 20% of the Amazon over the last 50 years). It's therefore crucial to only use timber that has been sourced through responsible forestry programs, with groups like the FSC and PEFC setting standards for replanting and conservation.
As demand for timber products has increased globally, forestry companies have invested in more responsible management strategies. For instance, over the last 30 years in Europe, the amount of land covered by forests has increased by 9%. Provided that timber is sourced through responsible and regenerative processes, it can be safely used in projects.
The Wide Range of Modern Timber Buildings
Timber is a crucial aspect of modern methods of construction, such as modular buildings. The modular method involves the off-site manufacture of panels or units, which are swiftly assembled on-site to make a finished building. MMCs promise reliable sustainability benefits and can be specified for net zero through a combination of eco-friendly materials and energy-saving features like solar panels, alongside carbon offsetting.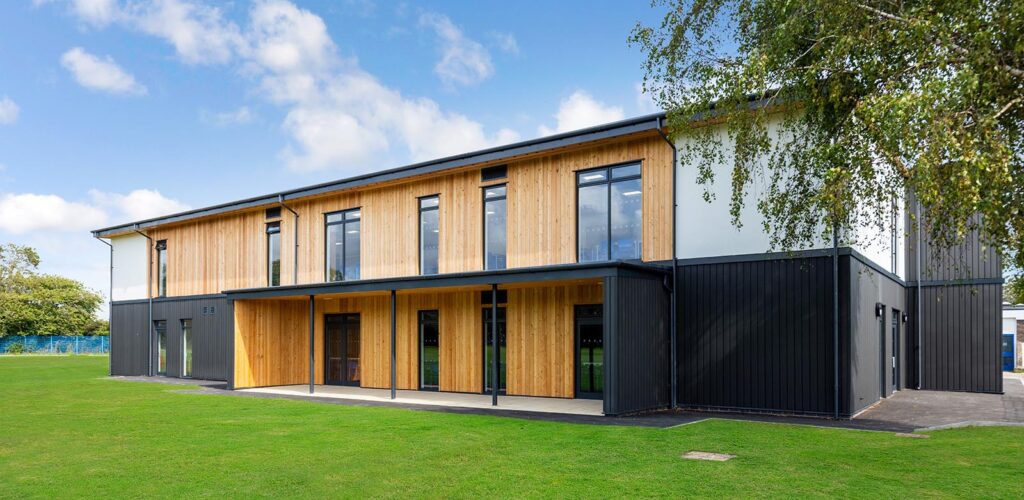 Manufacturing off-site allows energy to be saved, with a reliable and uninterrupted build process, and a consistently lower amount of materials used. They also produce far less waste than a traditional building site. One study in 2022 indicated a 45% reduction in carbon from modular construction. They also benefit from a 30% quicker build time and a 90% reduction in waste.
Recent decades have also seen timber construction scaled up to new heights through engineered wood products. By laminating and pressing wood layers together, materials like cross-laminated timber (CLT), glued laminated timber (glulam), and laminated veneer lumber (LVL) match or exceed the strength and stability of steel and concrete.
These mass timber products enable multi-story design flexibility while maintaining the sustainability benefits of wood, with buildings of up to 25 stories produced. From commercial offices to apartments or hotels, mass timber creates spaces that are warm, inviting, and environmentally friendly.
Further opportunities exist in retrofitting and renovations, where mass timber additions can minimise a building's footprint. Wood's strength, weight, and prefabrication are ideal for urban sites, allowing vertical expansion with less foundation impact and far lower emissions. The National Federation of Builders stated that 28 million homes in the UK may need retrofitting to meet climate change commitments, with wood fibre insulation, alongside wood panelling and cladding offering a clear solution.
The Path to Net Zero

Achieving net zero requires reducing both operational and embodied carbon emissions. Operational emissions from building use can be lowered through energy efficiency and renewables. This could mean installing solar panels across a roof to generate electricity, strong insulation to reduce the need for heating, or through the use of offsetting schemes.
When selecting the best building materials for a project, timber provides clear benefits, offering clear reductions in CO2 emissions through its usage. Compared to the offsetting that could be required to make a concrete structure net zero, timber buildings can be produced that are net zero out of the gate. As we've shown, there are few limitations in modern designs, meaning that timber can be used to create everything from standalone single-story buildings to larger blocks or towers. We use timber to produce a range of net zero modular buildings for clients across the UK, largely working in education.
A great example is the multi-room block we built for Samuel Ryder Academy. Our team worked on a bespoke solution to meet their brief, using our panelised timber approach and an array of energy efficiency-focused additions including solar panels, air source heat pumps, an active ventilation system, and sensor-controlled LED lights. All timber we use is responsibly sourced and is used alongside a wealth of other sustainable elements, from our low CO2 pad and pile foundations to our recycled insulation.
Conclusion
As the construction industry urgently seeks to decarbonize, timber provides a clear path towards net zero buildings, with its unmatched sustainability and ability to sequester carbon making it a clear choice for wide-scale adoption. Combined with responsible forestry and innovative mass timber products, wood can transform everything from single classrooms to high-rise offices into beautiful, nature-based spaces that give back to the planet.
We believe the future of construction is low-carbon, high-performance, and timber-centric. TG Escapes works towards this with our innovative modular buildings, each of which can be specified to net zero as standard.
To find out more about our timber-framed buildings, speak to a member of our team.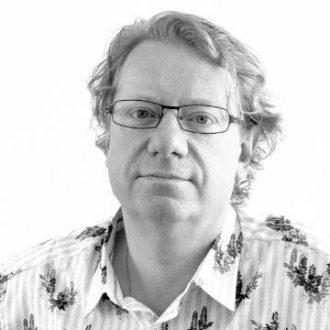 Consultant at TG Escapes - Mark has spent time growing up with the army, studying computing before the internet existed, and founding The London Classic Theatre Company, self sustaining for over 25 years. He trained in marketing with Unilever before moving into advertising as a strategist with Leo Burnett, Creative Director at Starcom and founder of award winning creative agency Weapon7. He has a passion for eco buildings and helps run the social enterprise Street Wisdom, providing free creative walkshops around the world.
Did you know, global emissions of carbon dioxide have increased consistently since the 1800s? If we continue at the current rate we face a 3.7 degree increase in world temperatures by the end of the century, a global catastrophe with wide-reaching effects. Screenshot...
read more