Our Upfront Modular Building Costs
Every school, nursery or office's needs are different, which is why we always offer a wholly bespoke modular solution. On this page, you can filter our many case studies to see examples of our finished projects across the UK and how much they cost. Prices shown are from the time of completion and don't reflect any inflation in construction costs.
What will your building be used for?
What is your budget for the project?
Eco-Nursery at Bickley Park School in Bromley – Video
After a significant rise in their roll, Bickley Park needed to create 3 new classrooms offering a huge amount of learning space, inside and out.
Price: Under £400k
Completion date: 2015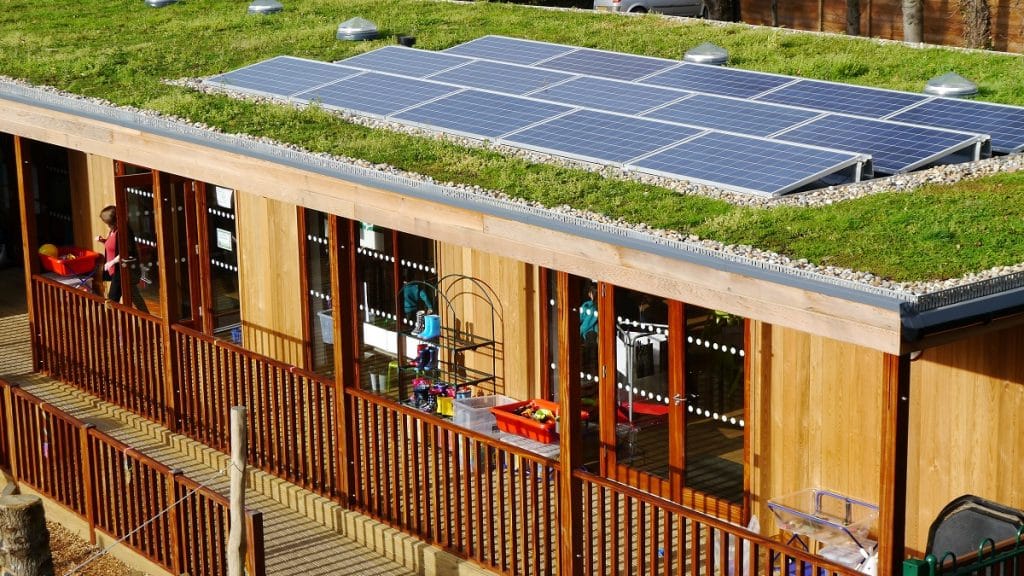 Sports Pavilion at Holy Cross Preparatory School
A stylish sports pavillion at Holy Cross School helps makes use of a previously underutilised space. This sports facilities project was delivered in partnership with S & C Slatters.
Price: Under £400k
Completion date: 2019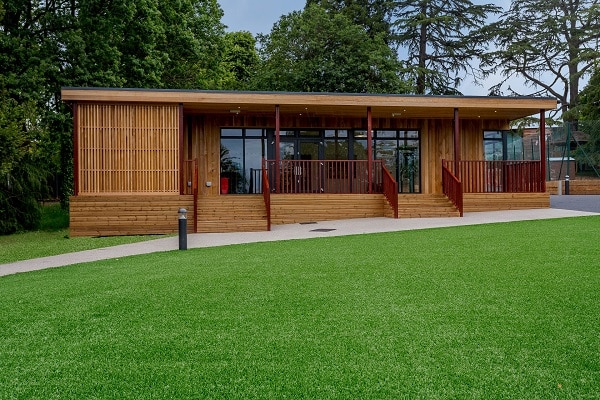 Eco-Nursery at St Francis Little Saints Nursery in Wiltshire
St Francis Primary school wanted to open a brand new nursery and had no suitable space within the school. They were attracted to TG Escapes by the cost and speed of turnaround.
Price: £400k to £1m
Completion date: 2017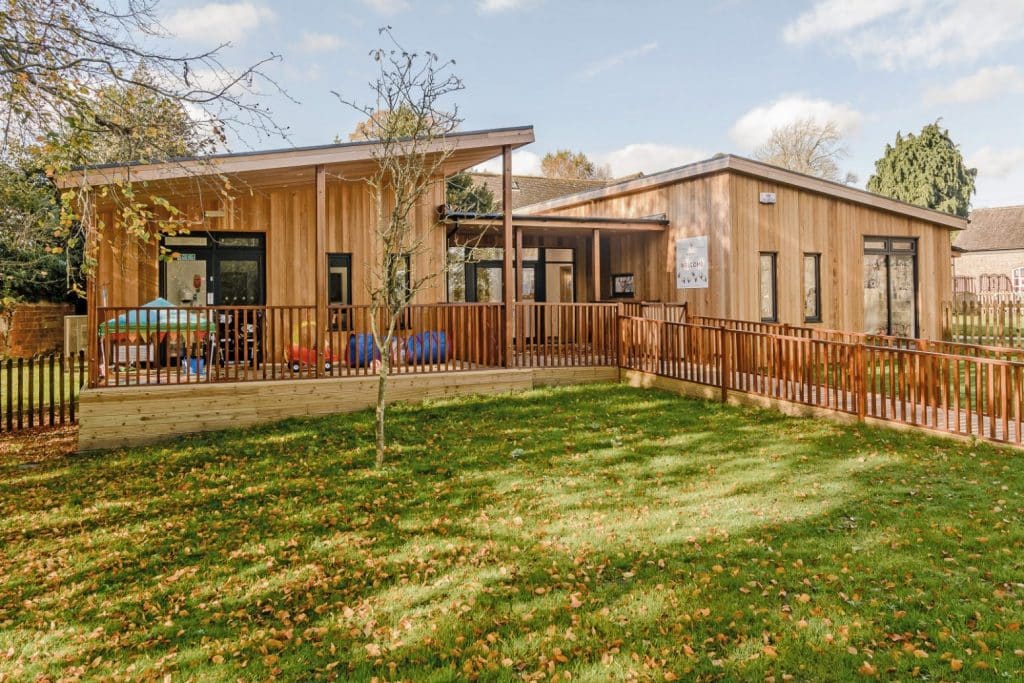 Modular Eco-Classroom for Outdoor Learning at Courthouse Green Primary School
Courthouse Green is a part of the Triumph Multi Academy Trust whose core business is to put learners first. They wanted to support outdoor learning with a new purpose built space in their forest schools area. This is the second building from TG Escapes at the school. We interviewed Headteacher Sarah Malam about her project.
Price: Under £400k
Completion date: 2022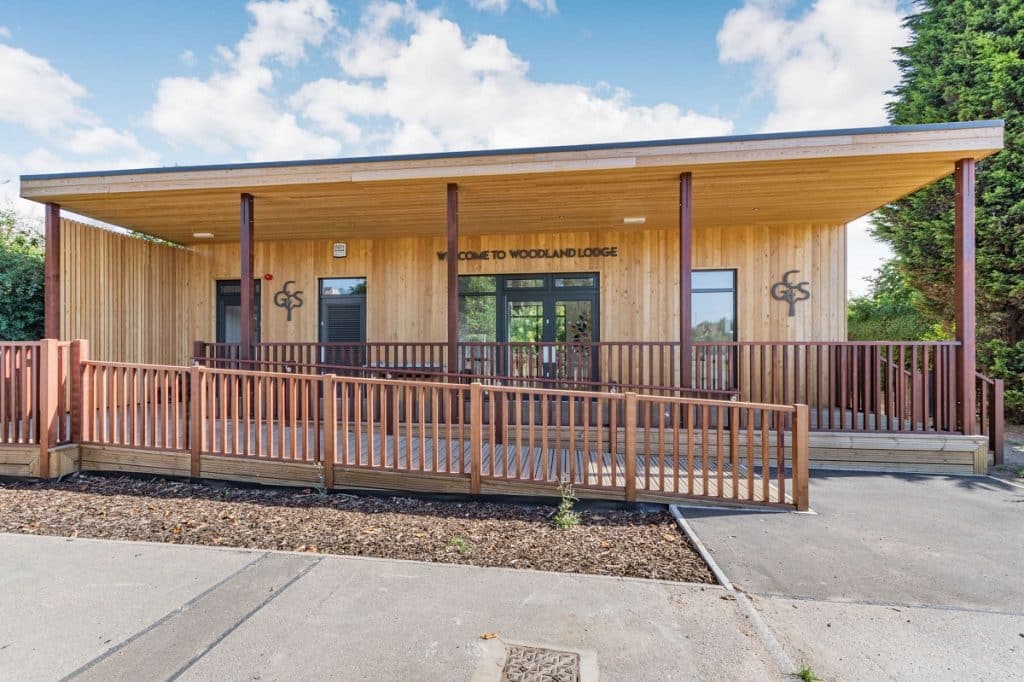 St Philip Howard Catholic High School Chapel in West Sussex
St Philip Howard School wanted a dedicated chapel to relieve pressure on classroom space.
Price: Under £400k
Completion date: 2019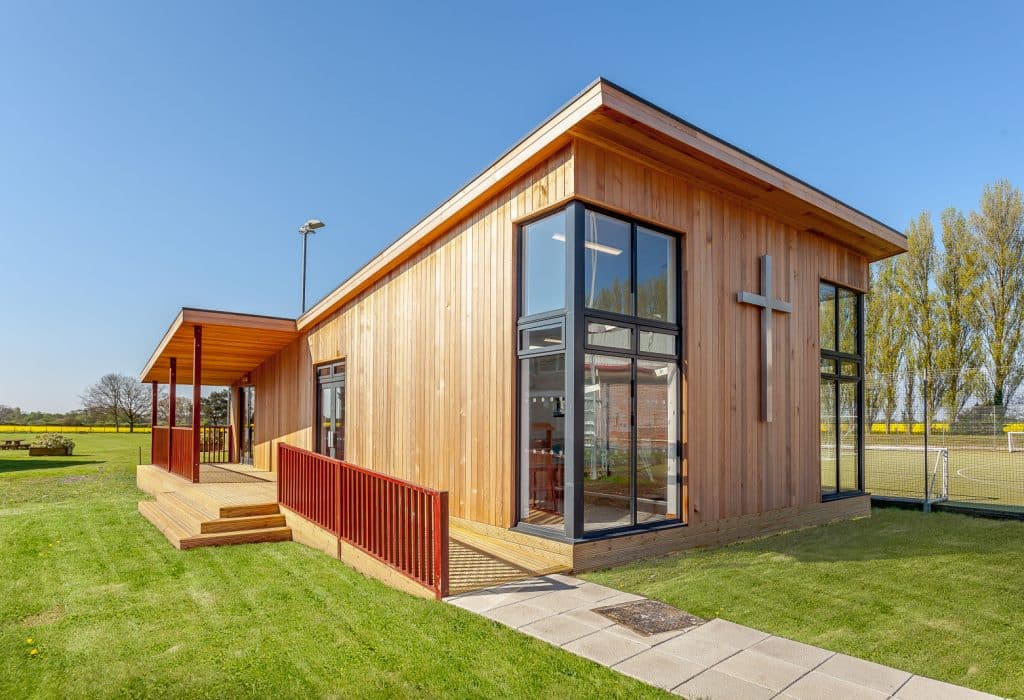 Canteen at St Bernard's Grammar School
St Bernard's needed a new canteen and were attracted by the style of TG Escapes buildings.
Price: £400k to £1m
Completion date: 2019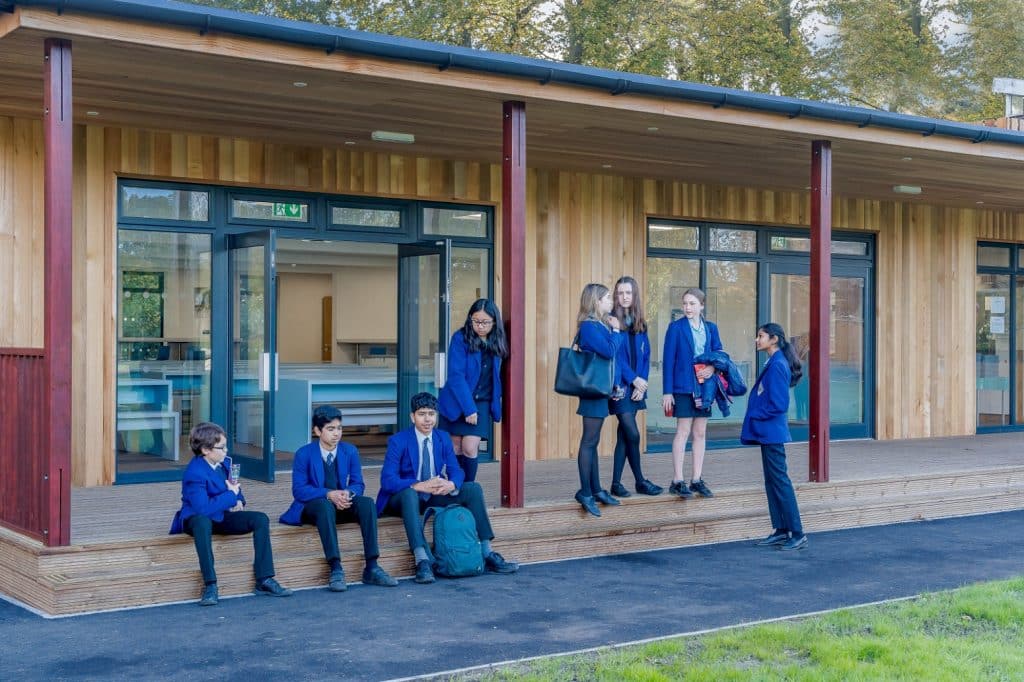 Ruskin Leisure Changing Facilities
Ruskin Leisure is a health and fitness facility with sports pitches in St Helens. TG Escapes designed a bespoke self contained eco building providing changing facilities for teams and officials.
Price: £400k to £1m
Completion date: 2016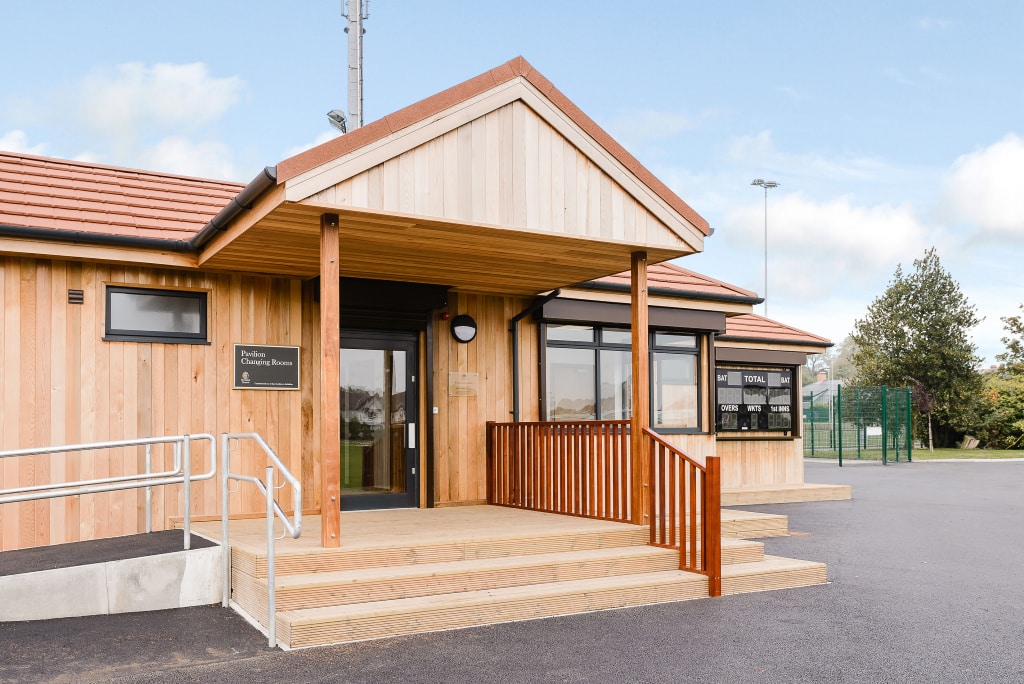 Multi Purpose Block at Shotton Hall Academy – Video
Shotton Hall Academy needed extra space to develop their teacher training programme and to provide extra offices and classroom space for their students.
Price: £400k to £1m
Completion date: 2015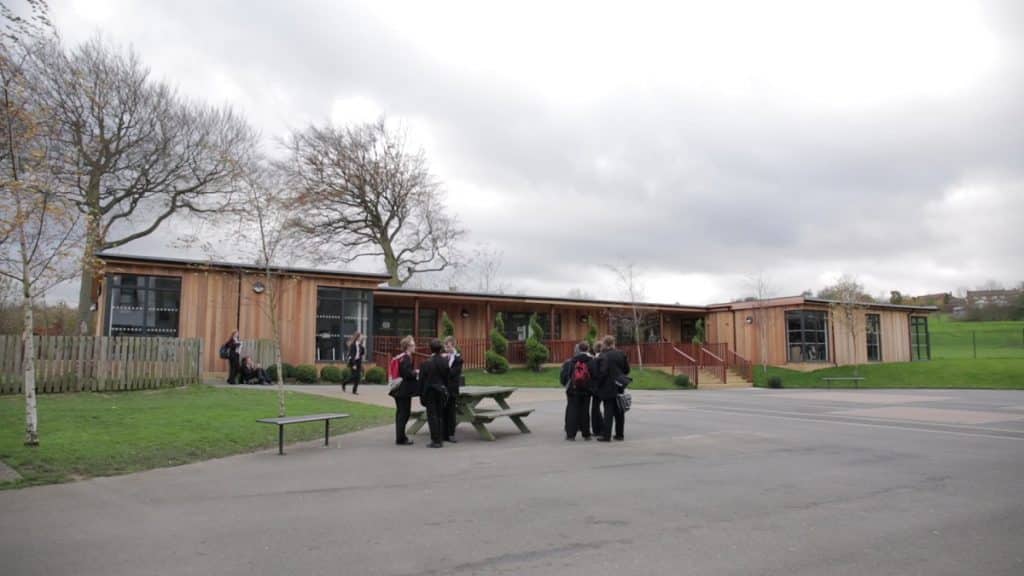 How We Calculate Our Modular Building Costs
Each building we produce for our clients is wholly bespoke; designed, built, delivered, and installed by our skilled team. This allows us to offer unrivalled options, creating beautiful and practical spaces built carefully around your needs. It also means that the costs for our modular buildings will vary depending on several factors, which is why we prioritise offering upfront free designs and quotes on every construction project. Our in-house designers and architects will work on a tailored design, giving you an all-in-one price for the finished building that will not change.
We are cost-competitive thanks to our streamlined internal processes, while taking an uncompromising approach to quality, both from the timber frames and other materials we use, and our commitments to biophilic design and net zero principles. If you are looking for a quality modular building, approach a member of our friendly team today to learn more about our free design service.
Working With Customers at Different Budgets
Our experienced team and bespoke modular design system allow us to manufacture whatever building a client needs across the UK. This means we can make everything from single-room classrooms or offices to larger two-storey buildings, with specific considerations for users, such as SEND facilities in our educational buildings.
Thanks to our free design service, customers can come to us with a specific design or budget in mind and we can start work on their ideal building, giving them a comprehensive free quote.
The Clients We Work With Across the UK
Our team can create just about any building you need, allowing us to work across several industries. We manufacture buildings of excellent quality, with faster turnarounds and build times compared to traditional construction methods.
How Much Do Our Modular School Buildings Cost?
We have produced hundreds of modular education spaces across the UK, ranging in building size from single standalone classrooms to larger school blocks with multiple rooms including kitchens and offices.
Every aspect of your building will be costed and agreed upon before work starts, and within our case studies, you'll find examples like a beautiful Eco-Classroom completed for under £260,000, and a two-storey teaching block priced at £1.2 million, with costs ranging dependant on size, complexity, and features. We'll prioritise access to nature, our biophilic design principles, and net zero considerations in all our educational spaces, creating uplifting and focused classrooms for students.
We also prioritise environmental and social commitments, working to encourage biodiversity around our sites and employing members of the local community for our building projects.
Commercial Modular Building Costs
Our design team will be able to work with you on a customised design for a commercial modular building, which will be clearly costed through our free design service. We've created buildings like cafes and sports pavilions, making our clients light, eco-friendly spaces that look fantastic.
Modular Office Building Costs
Whether starting out as a business or looking to expand into a larger space, a modular office building from TG Escapes will offer you a fantastic permanent space, with a no-hassle design and build process. A custom modular building will offer a faster process, and typically a lower cost than a traditional building. Thanks to our free design service, you'll be able to get an exact quote for what you need in a modular office.
What Makes TG Escapes Different?
We've established ourselves within the modular building industry through several key factors, from our award-winning buildings to our upfront design and construction costs and our environmental commitments:
All-in-one costs: We'll price everything in an upfront quote from design and building to UK delivery and installation, including site preparation. This will be the price you pay, with no surprises.
Biophilic design principles: Biophilic designs work to incorporate natural elements, healthy air quality, natural light, and access to the outdoors into a building. These elements can offer huge advantages in use compared to conventional construction.
Net zero: We can design our buildings to be net zero in operation, ensuring they are energy efficient and sustainable throughout their 60+ year lifespan.
Bespoke in-house design: We have a team of designers and architects in-house who will work on a design that is wholly bespoke to your needs.
Free design service: Our team can create a costed design for you for free, simply contact our team to discuss what you're looking for.